UCSF Benioff Children's Hospitals Pediatric Cancer program is internationally renowned. We treat all types of childhood cancers including blood cancers, brain tumors and soft-tissue and bone tumors. Childhood cancers are very different from adult cancers, so our program is tailored specifically to children in every way – from the kid-friendly design of our facilities to the pediatric focus of our care providers. We have a team of pediatric oncologists (cancer specialists) and surgeons, scientists, nurses and technicians who collaborate to achieve long-term survival and improve quality of life for hundreds of children with cancer each year.
Many of our doctors are also leading researchers who help develop and evaluate therapies that offer the best opportunities for survival. We provide our patients with access to state-of-the-art diagnostic and treatment methods, including the option to participate in clinical trials of experimental therapies or new drugs. Advances in the field mean that today many childhood cancers are cured and the outlook is good for many of our young patients.
UCSF's Pediatric Cancer Program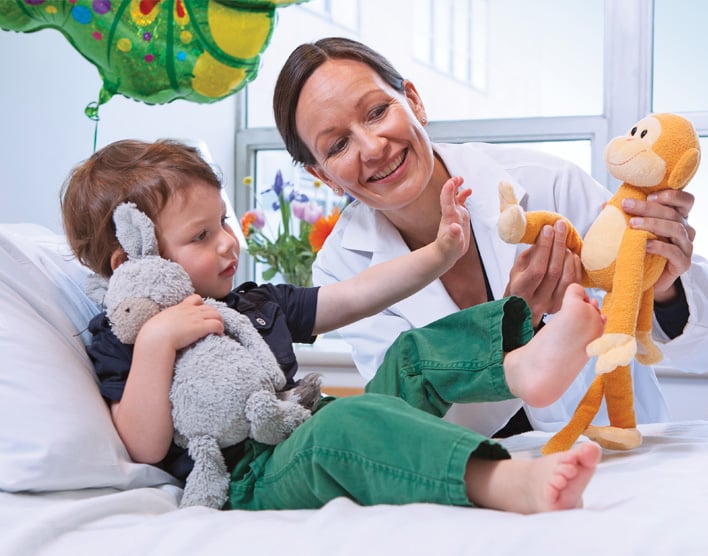 Awards & recognition
Best in Northern California for cancer care

Ranked among the nation's best in 10 specialties
Research
UCSF Children's Cancer Program Clinical Trials
Tender wagging care
Our therapy dogs spread joy and smiles at the bedside and throughout the hospital.
Visit Child Life services