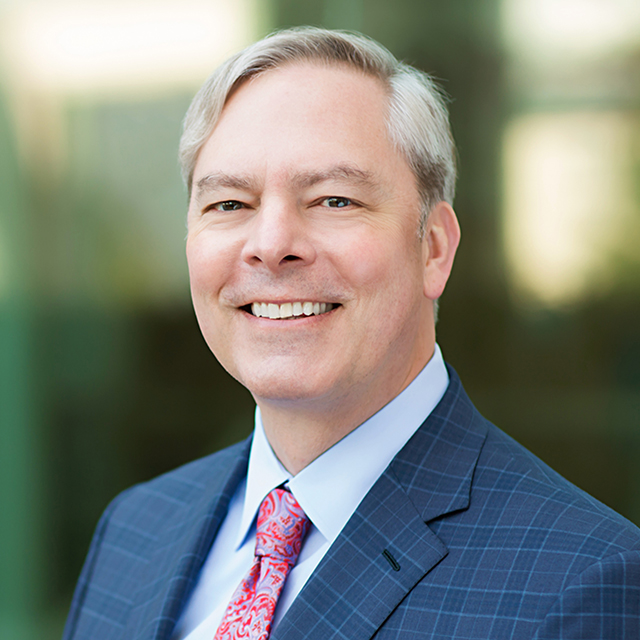 Matthew Cook, MBA
President, UCSF Benioff Children's Hospitals
Senior Vice President, Children's Services, UCSF Health
Matthew Cook is president of UCSF Benioff Children's Hospitals and senior vice president of Children's Services at UCSF Health. He oversees strategic direction, operations and clinical services for all pediatric care in Oakland and San Francisco; partners with academic programs within UCSF; and serves as a core member of the UCSF Health leadership team.
Cook came to UCSF from Indianapolis, where he served as president of Riley Children's Health. He also served as chief strategy officer for Indiana University Health, where he provided strategic direction and leadership for pediatric services throughout the state's largest health system. Under his leadership, physician engagement increased by 20 percent and the hospital's foundation successfully met its five-year capital campaign. His term as president also saw dramatic improvements in the hospital's U.S. News & World Report rankings, as it achieved its best performance to date.
Before his time in Indianapolis, Cook was executive vice president of strategic planning and business development at Children's Hospital of Philadelphia, and spent nine years as a principal at the Chartis Group, a health care consulting firm based in Chicago.
Cook graduated cum laude from the Wharton School with bachelor's degrees in economics and German. He earned a master of business administration degree from New York University, where he was class valedictorian.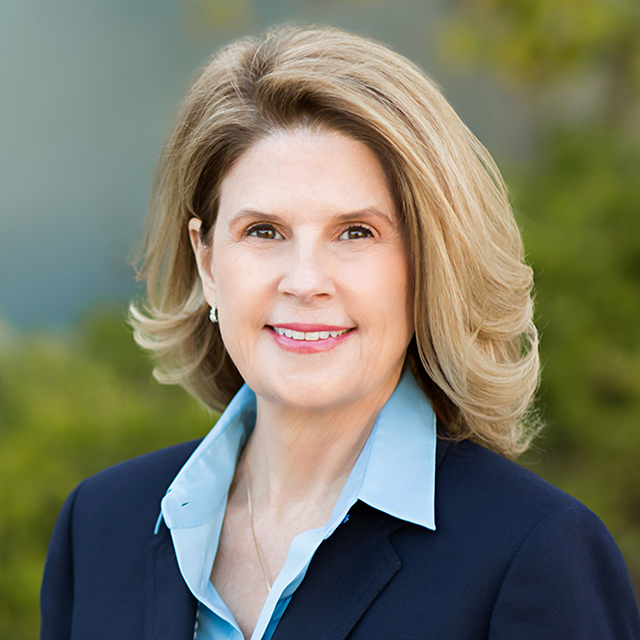 Stacy Alexander, MHA
Vice President, UCSF Benioff Children's Hospitals
Chief Strategy Officer, Women and Children's Health, UCSF Health
Stacy Alexander is vice president of UCSF Benioff Children's Hospitals and chief strategy officer for women and children's health at UCSF Health. In these roles, she is responsible for developing a unifying business strategy across the children's hospitals, Betty Irene Moore Women's Hospital, UCSF Health's regional affiliate network, and UCSF Health's child and adolescent mental health services. She joined the senior leadership team in 2017.
Alexander has a diverse background spanning the spectrum of health care delivery, with experience in health system strategy, group practice operations, service line business development, physician network development and health care consulting.
Alexander earned her bachelor's degree in economics and her master of health administration degree at Duke University. She joined UCSF Health in 1997 and became part of the team at UCSF Benioff Children's Hospitals in 2012.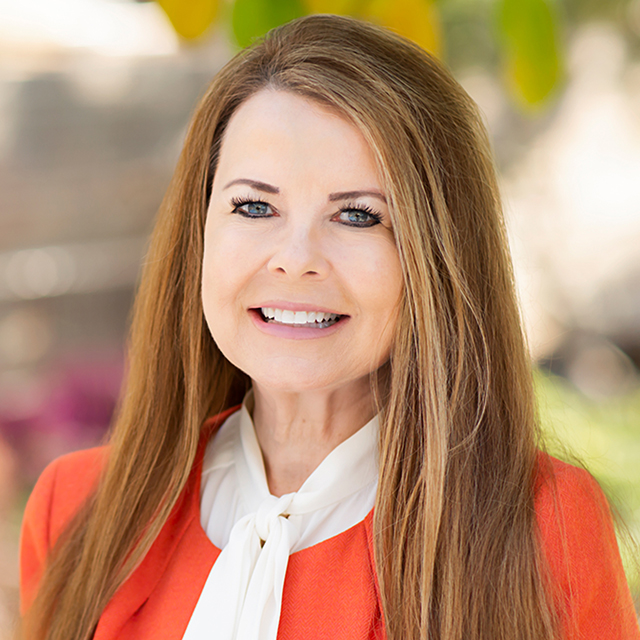 Judie Boehmer, RN, MN
Chief Nursing Officer, UCSF Benioff Children's Hospitals
Vice President, Children's Nursing Services, UCSF Health
Judie Boehmer is chief nursing officer for UCSF Benioff Children's Hospitals and vice president of children's nursing services for UCSF Health. In these roles, she contributes to developing and implementing major strategic goals, while providing executive-level leadership, planning and general management for all aspects of patient care at UCSF Benioff Children's Hospitals. Her responsibilities include overseeing the administrative, operational and financial functions of pediatric nursing services throughout the hospitals, while working closely with clinical and physician teams to evolve the delivery of pediatric care, improve quality and safety, enhance patient satisfaction, and strengthen staff engagement through a unified cross-Bay culture. With deep roots in academic medical institutions, Boehmer also works to foster an environment in the UCSF Health Department of Nursing that supports a shared voice in practice, the exchange of ideas to improve outcomes, and an inclusive, collaborative approach to patient care.
A veteran of the University of California system, Boehmer came to UCSF in 2021 from UC Davis Health. There, beginning in 1988, she held a range of clinical and leadership positions, including staff nurse, nurse educator and nurse manager. Most recently, she served for 15 years as executive director of patient care services, overseeing all units at UC Davis Children's Hospital.
Boehmer earned a bachelor's degree in nursing from Minot State University and a master's degree in nursing administration from the University of Phoenix. She completed the Wharton Nursing Leaders Program at the Wharton School and Leonard Davis Institute of Health Economics at the University of Pennsylvania. She is also a graduate of the Advisory Board Fellowship, an 18-month leadership development program for health care executives.
A passionate advocate for community service, Boehmer has led successful collaborations with the Children's Miracle Network Hospitals and First 5 California. She has served as board president for Ronald McDonald House Charities Northern California and on the community advisory board for the Perinatal Equity Initiative of the Sacramento County Black Infant Health Program.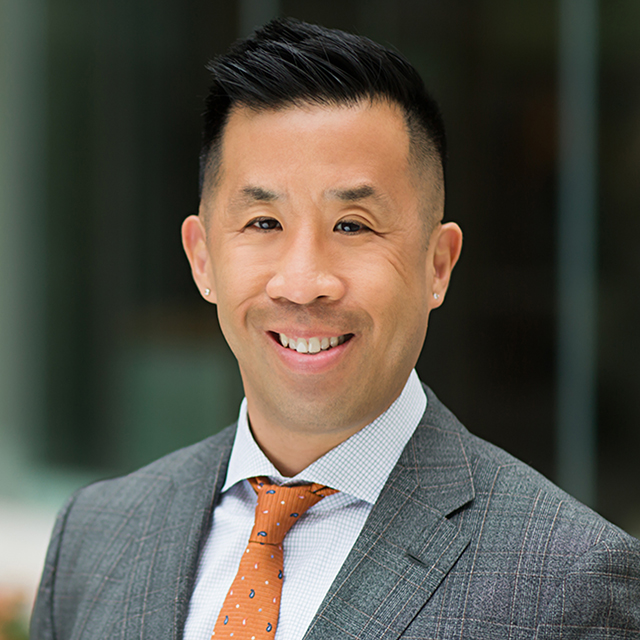 Jeffrey Chiu
Vice President, Human Resources, UCSF Health
Jeffrey Chiu is vice president of human resources for UCSF Health, including UCSF Benioff Children's Hospital San Francisco. In this position, he is responsible for driving strategic and operational initiatives to attract, develop and retain the top talent who ensure fulfillment of UCSF Health's mission, vision and goals. He oversees talent acquisition, compensation, onboarding and HR operations, employee and labor relations, benefits and leave of absence administration, HR information systems, occupational health services, workers' compensation, ergonomics and disability management, outreach and diversity, workforce planning, and contingent and temporary labor.
A New Jersey native, Chiu earned his undergraduate degree and master's degree in human resources management at Rutgers, the State University of New Jersey. After moving to San Francisco, he took a temporary position as a recruiting assistant in human resources with UCSF Stanford Health Care. Within a few months, he was hired as a permanent employee and has been with the organization through its transition from UCSF Stanford Health Care to UCSF Medical Center to UCSF Health. In his 22 years with UCSF human resources, he has held many roles, with responsibilities increasing as he moved from individual contributor to supervisor to manager and into his current role as executive leader.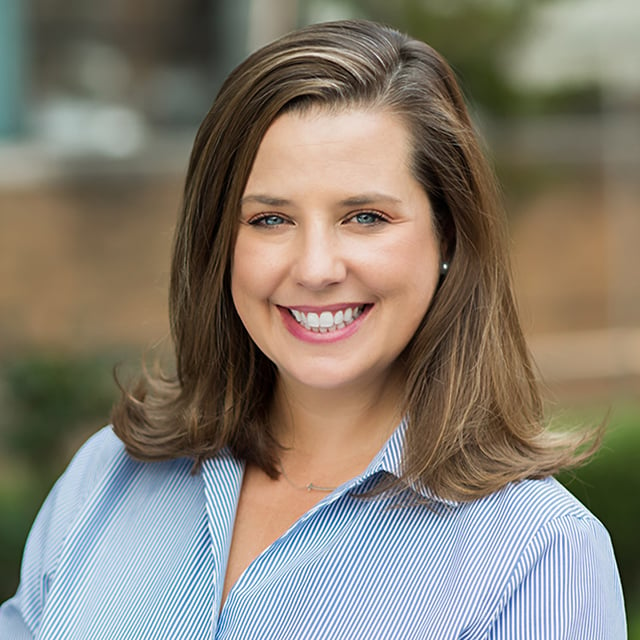 Erin Hickey
Assistant Vice Chancellor of Development for Children's Health
Erin Hickey has served as assistant vice chancellor of development for children's health since 2016. She designs and directs fundraising strategies for UCSF Benioff Children's Hospitals, working in both Oakland and San Francisco, and for the entire children's health enterprise.
Hickey joined UCSF in 2007 as lead consultant for the fundraising campaign of UCSF Medical Center at Mission Bay, which includes UCSF Benioff Children's Hospital San Francisco. In 2014, following the affiliation of UCSF and Children's Hospital Oakland, she was named interim executive director of development for UCSF Health.
Hickey has a bachelor's degree in journalism from the University of Oregon.

Jodi Hirsch, JD
Vice President for Legal Affairs, UCSF Benioff Children's Hospital Oakland
Jodi Hirsch is vice president for legal affairs at UCSF Benioff Children's Hospital Oakland. After starting a career in nursing, Hirsch pursued a law degree with the aim of providing a voice for nurses in the legal field. For more than three decades, she worked as a medical malpractice defense lawyer representing doctors and nurses, and served as in-house counsel for Children's Hospital of Pittsburgh, Children's Hospital of Pittsburgh Foundation, West Penn Hospital and Allegheny Health Network, and University of Iowa Hospitals & Clinics. Before joining UCSF, she served as general counsel, corporate secretary and senior vice president for Lifespace Communities, a leader in the management of continuing care retirement communities and acute care health centers.
Hirsch earned a bachelor's degree in political science from Alfred University, followed by a juris doctor degree from the Duquesne University School of Law. She is licensed to practice in Pennsylvania and Iowa, and recently passed the bar exam in California.
Hirsch has authored several educational modules on the Health Insurance Portability and Accountability Act (HIPAA) and on compliance for the Child Health Corporation of America (a national alliance of specialty hospitals). She co-authored a chapter on the combined medical and legal aspects of pediatric anesthesia in Smith's Anesthesia for Infants and Children, a leading textbook for doctors training in pediatric anesthesia and a comprehensive reference for practitioners.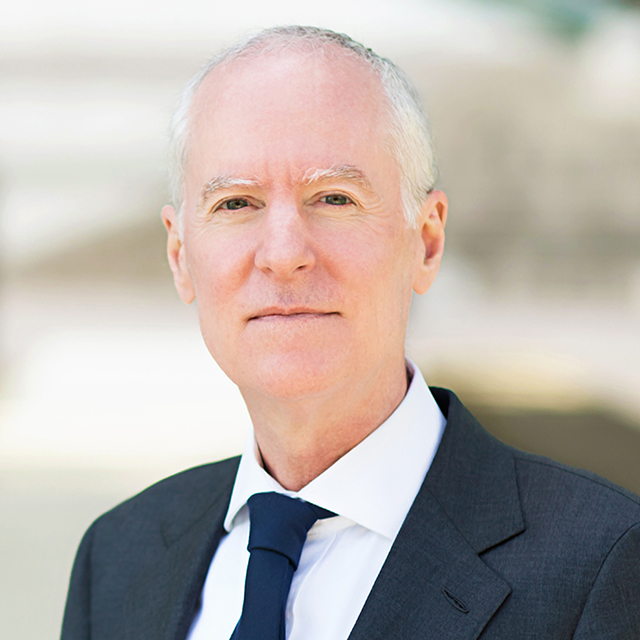 Raphael Hirsch, MD
Physician-in-Chief, UCSF Benioff Children's Hospitals
Dr. Raphael Hirsch is physician-in-chief at UCSF Benioff Children's Hospitals, a role he has held since 2019. He also chairs the UCSF Department of Pediatrics. He has articulated a vision for the UCSF pediatric program to be among the best in the nation, with the overarching goal of making the world better for all children. He works to grow research and expand the institution's clinical outreach to better serve the region's communities. Among his guiding principles is the belief that academic medical centers must demonstrate a commitment to social justice.
After earning his bachelor's degree at Northwestern University, Hirsch earned his medical degree from the University of Illinois at Chicago. He completed a residency in pediatrics at the University of Minnesota at Minneapolis, followed by a fellowship in pediatric rheumatology at the National Institutes of Health (NIH) and Children's National Hospital.
From 2012 to 2019, Hirsch served as executive officer and chair of the pediatrics department at the University of Iowa and as physician-in-chief at University of Iowa Stead Family Children's Hospital. He was responsible for pediatric services, including patient care, education, research and public health, both at the collegiate level and for the health system. During this time, he helped direct a transformation of the pediatric medicine program, spurred by construction of the first freestanding children's hospital for the University of Iowa. Before that, he served for 10 years as chief of the pediatric rheumatology division and vice chair for faculty development at UPMC Children's Hospital of Pittsburgh and the University of Pittsburgh School of Medicine. Under his leadership, the division grew from a single clinician into one of the largest and most comprehensive programs in the country.
Hirsch has held numerous leadership positions in the American College of Rheumatology, most recently as a member of its board of directors. He served on the board of scientific counselors for the National Institute of Arthritis and Musculoskeletal and Skin Diseases, a branch of the NIH. His research has sought a better understanding of childhood rheumatic diseases, with the goal of developing improved therapies, and was funded by the NIH for more than 25 years. He has published nearly 100 scientific papers.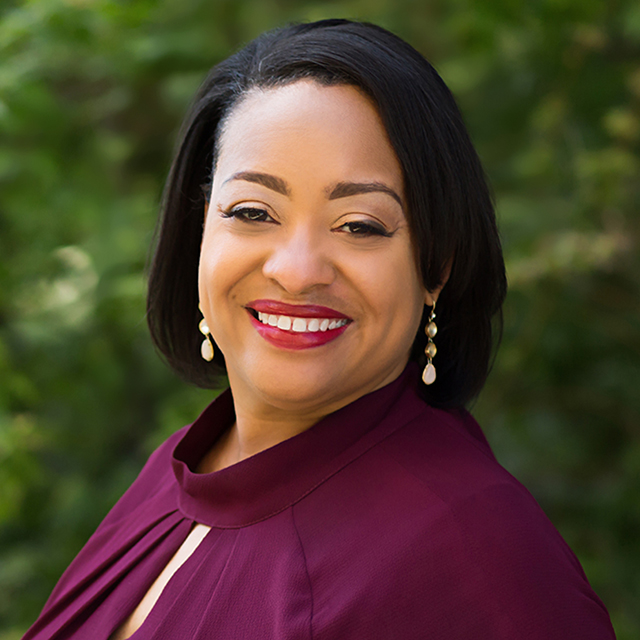 Vanessa Roshell-Stacks, MHA
Vice President, Ancillary and Support Services, UCSF Benioff Children's Hospital Oakland
Vanessa Roshell-Stacks is vice president of ancillary and support services for UCSF Benioff Children's Hospitals. In this critical role, she is responsible for the operational, financial and strategic activities of a broad range of departments and programs across the organization. In addition, she serves as site administrator for the Oakland campus.
Roshell-Stacks began her health care career providing therapy for autistic children. She now has more than 20 years of health care experience, with a strong foundation in operational efficiency, care management and population health, patient flow, decision support, and revenue cycle management. Throughout her career, she has served in leadership positions in a variety of premier health care organizations. Before joining UCSF, she was vice president of operations for Rush University Medical Center, where she led a number of diverse departments.
Roshell-Stacks thrives as a leader who serves, bringing a desire to deliver high-quality, cost-effective solutions in a compassionate, collaborative and patient-centric manner. She is trained in the process improvement methodology Lean Six Sigma. She earned a bachelor's degree in experimental psychology and a master's degree in health administration at the University of South Carolina.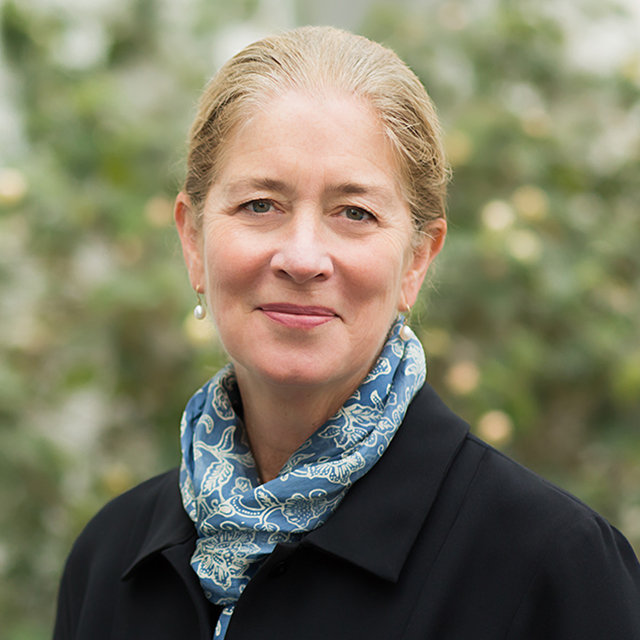 Susan Toland
Director of Communications, UCSF Benioff Children's Hospitals
Susan Toland is director of communications for UCSF Benioff Children's Hospitals. Her responsibilities span the UCSF Health pediatric and adult care systems, and include leading internal communications strategy for UCSF Benioff Children's Hospitals, supporting leadership and external communication directives, and participating in the hospital incident command system response. In the highly collaborative role of communications director, she works closely with many UCSF units responsible for disseminating and receiving information, including patient communications, public relations and marketing.
Toland came to UCSF Benioff Children's Hospitals in 2019, bringing expertise in internal and external communications, strategic initiatives and customer experience programs. Her experience includes founding her own boutique consulting practice specializing in messaging, crisis communications, public and media relations, community outreach, and branding and identity campaigns.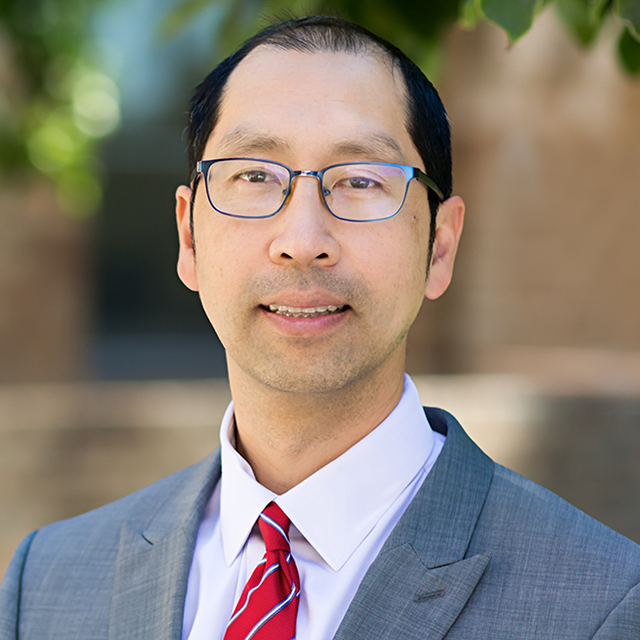 Ted Wang
Chief Financial Officer, UCSF Benioff Children's Hospitals | UCSF Health, Children's Services
Ted Wang is chief financial officer for UCSF Benioff Children's Hospitals and for Children's Services at UCSF Health. He oversees the full scope of financial management for the children's hospitals, splitting his time between the Oakland and San Francisco campuses. His responsibilities include financial and capital planning, budgeting, financial reporting reimbursement, revenue cycle management, and design and operation of internal control systems. He also leads key interdepartmental initiatives for UCSF Health.
Wang brings more than 20 years of financial experience in health care systems to UCSF. He previously served as chief financial officer at Providence Little Company of Mary Medical Centers, San Pedro and Tarzana. Before that, he was chief financial officer at Providence Cedars-Sinai Tarzana Medical Center, where he led the management team in winning the President's Award for Excellence, and served in auditor roles for Anthem Blue Cross and Tenet Healthcare.
Wang holds a bachelor's degree in economics from the University of California, Santa Barbara and is pursuing a master of health administration degree from Cornell University.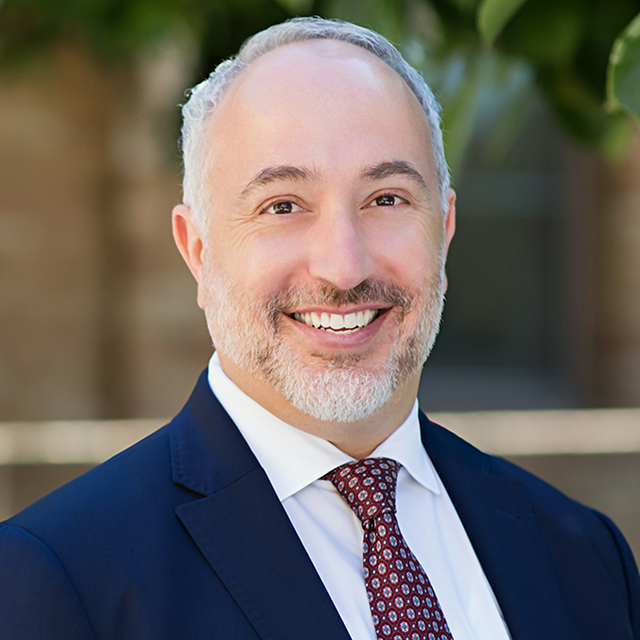 George Weiss, MHA
Vice President, Operations, UCSF Benioff Children's Hospitals
George Weiss is vice president of operations for UCSF Benioff Children's Hospitals. He has 20 years of experience in pediatric health care, including in the areas of clinical operations, process improvement, business development, fundraising and strategic planning. His career spans the sales and service industries, community organizing, public health research and health care administration.
Prior to joining UCSF, Weiss worked for 18 years at Children's Hospital Los Angeles (CHLA), where he managed multiple behavioral and interventional research projects; served as administrator for the divisions of neurology, psychiatry, and research on children, youths and families; and served as administrative director of the Cancer and Blood Diseases Institute. He was also the first executive director of the CHLA Health Network, a physician-led network of pediatricians and pediatric specialists in Los Angeles. He has co-authored 28 peer-reviewed published articles on research related to the pediatric medicine community and health services.
Weiss earned his bachelor's degree from Pomona College and his master of health administration degree from the University of Southern California.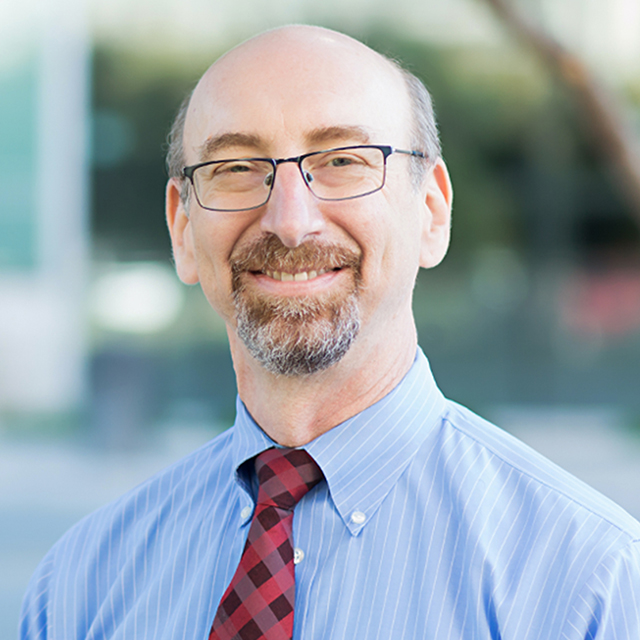 Stephen Wilson, MD, PhD
Chief Medical Officer, UCSF Benioff Children's Hospital San Francisco
Dr. Stephen Wilson is chief medical officer (CMO) of UCSF Benioff Children's Hospital San Francisco. He also serves as vice president of physician network development for the community provider network of UCSF Benioff Children's Hospitals. In these roles, he has broad oversight of inpatient and outpatient faculty practices at the Mission Bay and Mount Zion campuses in San Francisco, as well as of faculty and community partner practices across Northern California. He is a pediatric hospitalist and pain medicine specialist, and a professor of pediatrics.
First as associate CMO and then as CMO, Wilson established the inpatient and outpatient Access Centers, which facilitate the safe, rapid transport of pediatric patients referred to UCSF from other medical institutions in Northern California, and the streamlined acceptance of patients referred to our pediatric specialists. He also established the quality improvement and patient safety programs for UCSF Benioff Children's Hospital San Francisco, the Integrated Pediatric Pain & Palliative Care service, and a new pediatric emergency department at the Parnassus campus, in preparation for its move to the new children's hospital at Mission Bay.
In his current development role, Wilson led the establishment of a Northern California physician network encompassing six community hospitals and more than 200 pediatricians. This collaboration with the pediatric specialists of UCSF Benioff Children's Hospitals facilitates delivery of the highest-quality care throughout the region. He serves on the board of directors for UCSF Benioff Children's Physicians, a multispecialty Bay Area medical foundation.
Wilson earned his undergraduate degree at the University of California, Berkeley, and his medical degree and doctorate in immunology at Harvard Medical School. He completed a residency in pediatrics and a fellowship in medical education at UCSF.
Following his training, Wilson served on the UCSF community faculty at Kaiser Permanente San Francisco and Valley Children's Healthcare in Fresno, where he founded pediatric hospitalist programs and established pediatric training sites for UCSF. In 2001, he joined the UCSF faculty at the main campus, where he co-founded the pediatric hospitalist program and established the Division of Hospital Medicine within the UCSF Department of Pediatrics.
Translation, please
We have interpreters for Cantonese, Mandarin, Spanish, Russian, American Sign Language and more.
Request an interpreter