Sports Medicine Center for Young Athletes
The UCSF Sports Medicine Center for Young Athletes is the first sports medicine program in Northern California to work exclusively with young people. We evaluate, treat and train athletes ages 5 to 25 who compete or participate at any level. Specialized care is important because the bones and cartilage in growing bodies tend to be susceptible to different injuries than those in physically mature athletes. Without correct treatment, overuse injuries in young athletes can lead to lasting disability that extends into adulthood.
Trained and experienced in the most current methods, our experts provide comprehensive medical care for injured patients to help them regain or reach their own highest levels of performance. The Sports Medicine Center for Young Athletes also offers access to orthopedic surgery, including leading-edge minimally invasive surgery.
Our team includes orthopedic surgeons, family physicians, physical therapists, fitness experts and an expert in women's sports injuries. We work together to create an individually tailored treatment plan for each patient.
Equally dedicated to injury prevention, we focus on enhancing the efficiency of the training process, educating and supporting coaches and managers, and improving the understanding of sports science through the center's ongoing research.
Expert team
Each athlete who comes to us receives care from a team of experts who work exclusively with young athletes. Our team includes:
Orthopedic surgeons
Sports medicine doctors
Physical therapists specializing in sports
Certified athletic trainers
Biomechanists
Kinesiologists
Certified strength and conditioning specialists
Sports nutritionists
Improving performance
At our Sports Performance Lab in Walnut Creek, we offer customized biomechanical analysis and training programs for both individuals and groups, designed to maximize recovery from injury, prevent future injuries and optimize performance. Our programs ensure that patients have the knowledge and guidance they need to safely and efficiently reach their potential. We use a medically informed approach to training that serves to keep our patients in the game and measurably boost their performance.
Motion analysis
Every sport involves motion, and all too often, incorrect motion results in less than optimal performance – or injury. At our Motion Analysis Lab in Walnut Creek, we use advanced computer technology and our own expertise to analyze an athlete's movement patterns and identify functional limitations and asymmetries. Using cutting-edge motion analysis technology, we evaluate biomechanics, movement, displacement, impact forces, velocity, acceleration, oxygen consumption and other components of physical activity, and process all of this information to create a clear picture of an individual's challenges and needs. We can then determine the most beneficial exercises and movement modifications to help that athlete move correctly, perform better and avoid injury.
Depending on the sport or activity, initial evaluations take one to three hours.
We offer these specialized services:
Sports performance training, injury prevention and wellness education
3D kinematic testing, with and without plantar pressure evaluation
Video analysis
Energy cost analysis
Dynamic surface and electromyography
High-speed cameras to enhance analysis
Testing for specific sports
Running Evaluation and Training Program
This program is specifically designed to benefit runners. The goal is to identify and correct biomechanical tendencies that may lead to future injury, especially for runners who experience pain while running or want to improve their running efficiency. The program offers:
A full biomechanical gait analysis using high-speed video, force plates and electromyography (measuring electrical activity in the muscles)
Interpretation and recommendations from our experts for reducing injury or overcoming a current injury
Further testing – such as to assess strength, flexibility and joint range of motion – if needed to determine the reasons underlying any movement impairment
Return-to-Sport Evaluation
This program assesses an athlete's readiness to return to their activity after an injury or surgery, and provides a plan for doing so. It includes:
Evaluation of the athlete's ability to perform sport-specific tasks (such as jumping or lateral movements) using high-speed cameras and force plates
Motion analysis to detect biomechanical tendencies that may place the athlete at risk for re-injury, with tests that evaluate balance, running symmetry and muscle strength
A patient-specific rehabilitation or return-to-sport training program, typically to follow the conclusion of formal rehabilitation and precede a return to full participation
Physical Therapy Assessment
This one-hour session provides the athlete with a biomechanical evaluation, a comprehensive evaluation from a physical therapist, and an individualized training regimen.
Throwing or Pitching Analysis
This analysis of throwing motions is offered for both quarterbacks and pitchers, and provides a starting point from which they can improve. The results can be applied to enhance overall muscular fitness, reduce the likelihood of football- or baseball-related throwing injuries, and improve game performance.
Volleyball Spiking Analysis
A full biomechanical evaluation of the spiking motion, including analysis of high-speed video taken during spikes
Generation of a complete report of joint kinematics, body segment rotations and rotational speeds, with insights drawn through comparison to data from elite collegiate volleyball players
Interpretation and recommendations from our experts for reducing injury risks or overcoming a current injury
Lacrosse Shooting or Throwing Analysis
A full biomechanical evaluation of motions in the dominant and nondominant arms, including analysis of high-speed video taken during throws
Generation of a complete report on joint kinematics, body segment rotations and rotational speeds, with insights drawn through comparison to data from other players in similar positions
Interpretation and recommendations from our experts for reducing injury risks or overcoming a current injury
Golf Swing Analysis
Body markers are placed on the upper and lower body to track motion during a full golf club swing. An analysis of the results is used to enhance overall muscular fitness, reduce the likelihood of golf-related injuries, and improve playing performance. The athlete's results are compared to data from professional golfers.
Gait Analysis and Foot Pressures
This interactive testing session involves walking, running and jumping on a pressure-sensitive mat to assess gait and foot-pressure distribution. We use the latest technology in portable gait assessment, the GAITRite mat, to identify walking or running stride patterns, high-pressure areas of the foot, and center of mass as an athlete moves.
Pricing and referral information
For motion analysis evaluations, price depends on the type of testing being performed. The range is $150 to $450.
Follow-up training costs $95 per session.
The Sports Performance Lab accepts insurance coverage for physical therapy referrals.
For appointments or more information, please call (925) 979-3420.
For testing referrals, please complete our referral form for the Motion Analysis & Sports Performance Lab (PDF)
Runner's Clinic Biomechanical Evaluation
In a monthly clinic for runners aged 9 to 25, we perform an assessment designed to provide insights into muscle, joint or movement dysfunctions that can impede running performance or lead to injury. Our team of professionals uses each participant's results to create an individualized exercise program that will improve mechanical efficiency. The cost is $75.
We offer this clinic on the fourth Tuesday of each month, 5 p.m. to 7 p.m., January through November. Space is limited, so reserve a spot by registering now.
Location
Motion Analysis & Sports Performance Lab
Sports Medicine Center for Young Athletes
2401 Shadelands Drive, Suite 170
Walnut Creek, CA 94598
Questions
Call (925) 979-3420 or email [email protected].
Forms
Forms are available for download as PDFs. To download, view and print PDF files, you need Adobe's Acrobat reader.
Please print and complete before your first visit:
Please print and complete before attending a Sports Performance class:
Volunteering
We rely on a number of motivated volunteers to help with light cleaning and clerical duties. For information on becoming a volunteer, please visit UCSF's Volunteer Services website.
Awards & recognition
Ranked among the nation's best in 10 specialties
Preparing for your appointment
What to Bring
Photo I.D.
Health insurance card
Insurance authorization, if required
Doctor's referral, if required
Recent test results related to your child's condition
List of medications, including dosages, plus any your child is allergic to
List of questions you may have
Device or paper for taking notes
Related clinics (3)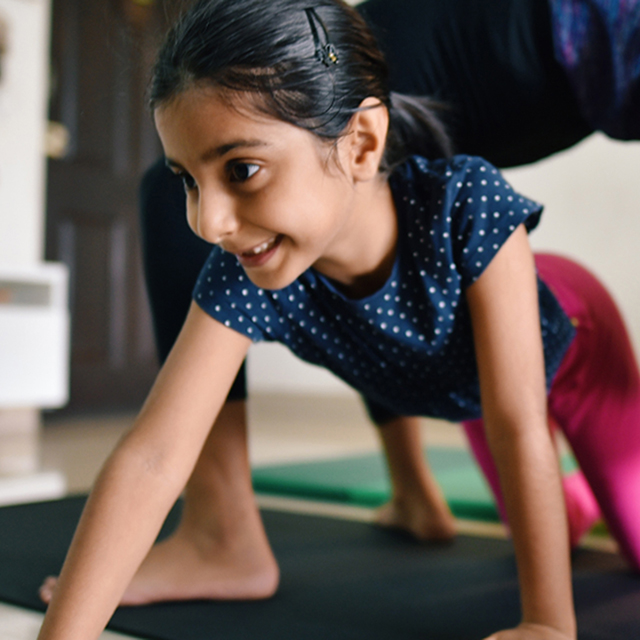 6
Pediatric Orthopedic Clinic
Tender wagging care
Our therapy dogs spread joy and smiles at the bedside and throughout the hospital.
Visit Child Life services