Helen Diller Medical Center at Parnassus Heights – the original UCSF campus – houses our 15-story hospital as well as the Langley Porter Psychiatric Hospital and Clinics, research and educational facilities, and various clinics for patients of all ages. UCSF pediatric offerings at Parnassus include lab services, a plastic and reconstructive surgery clinic, and clinics that focus on mental health and disorders, behavior, and learning differences in kids, from early childhood to young adulthood.
Getting here
Parnassus is in San Francisco's Sunset District, south of Golden Gate Park. It's accessible by MUNI buses, the N Judah train, and free UCSF shuttles that connect with other UCSF locations in San Francisco and with the 16th Street BART station.
Several parking lots are available for people arriving by car. We also offer valet parking at most of our facilities at the standard parking rate.
Eating options
You'll find places to eat on campus, and the surrounding neighborhood is full of restaurants and cafes. Get recommendations for where to eat at Parnassus and in the area.
Appointments and more
To make an appointment for your child, call us at (877) 822-4453.
To call or fax a Parnassus clinic directly, scroll down to "Our services." Then click on the arrow under the clinic name to see contact numbers and hours.
To find out more about a particular clinic, click on its name.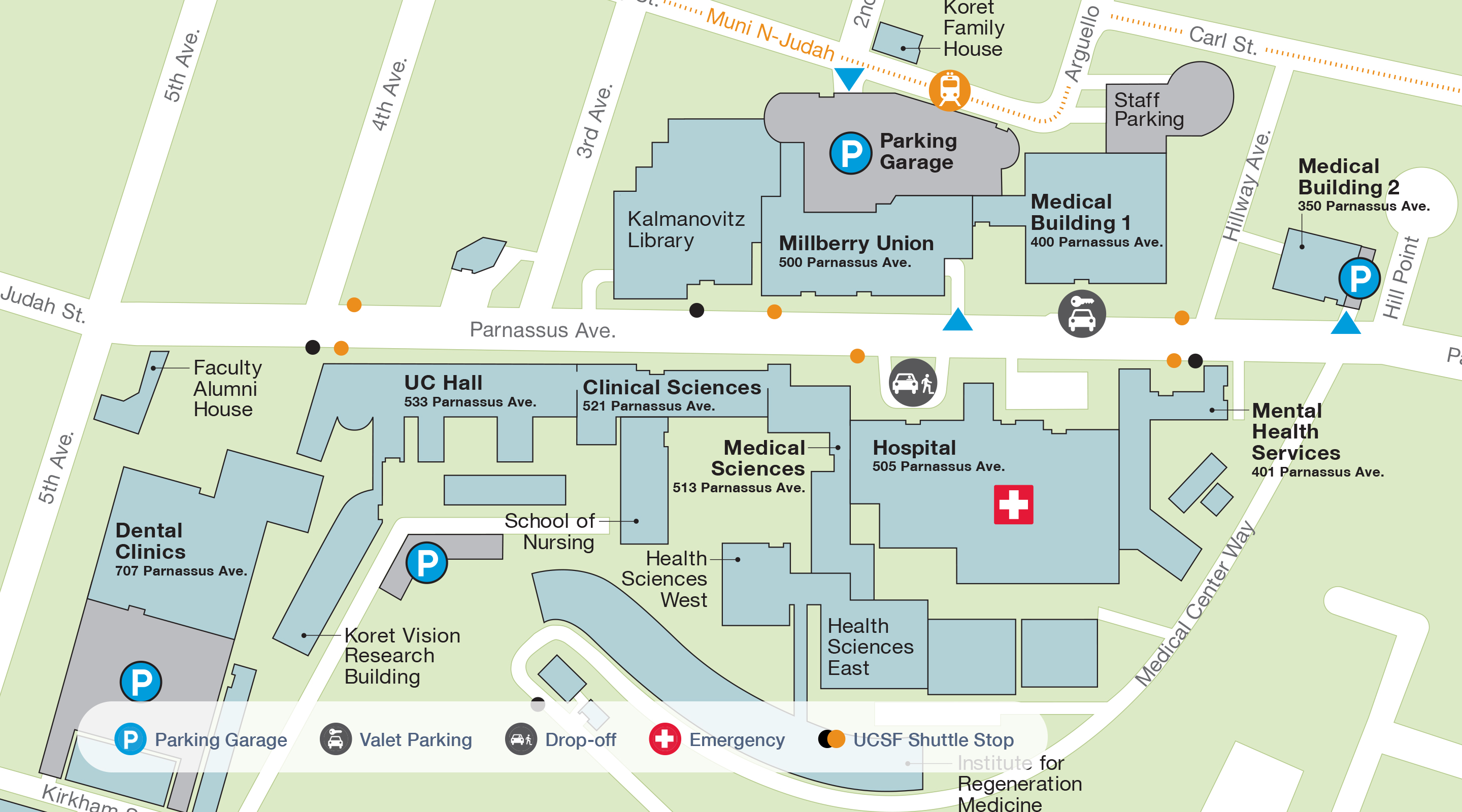 Parking and transportation
Saving future lives
500+ UCSF investigators are researching cures for hundreds of childhood and adult diseases.