Our newest campus, Mission Bay, is home to UCSF Benioff Children's Hospital San Francisco and the Helen Diller Family Comprehensive Cancer Center, as well as pediatric clinics focused on dozens of specialties – many of them at our outpatient center in the Ron Conway Family Gateway Medical Building.
For a complete list of UCSF pediatric clinics at Mission Bay, scroll down to "Our services."
Getting here
Mission Bay is accessible by MUNI, Caltrain shuttle, and free UCSF shuttles that connect with our other locations in San Francisco and with the 16th Street BART station.
If you arrive by car, you'll find a number of parking lots. We also offer valet parking at most of our facilities at the standard parking rate.
Eating options
There are several places to eat within the campus, and many restaurants and cafes in the surrounding neighborhood. Get recommendations for where to eat at UCSF Mission Bay and in the surrounding area.
Appointments and more
To make an appointment for your child, call us at (877) 822-4453.
To call or fax a Mission Bay pediatric clinic directly, scroll down to "Our services." Then click on the arrow under the clinic name to see contact numbers and hours.
To find out more about a particular clinic, click on its name.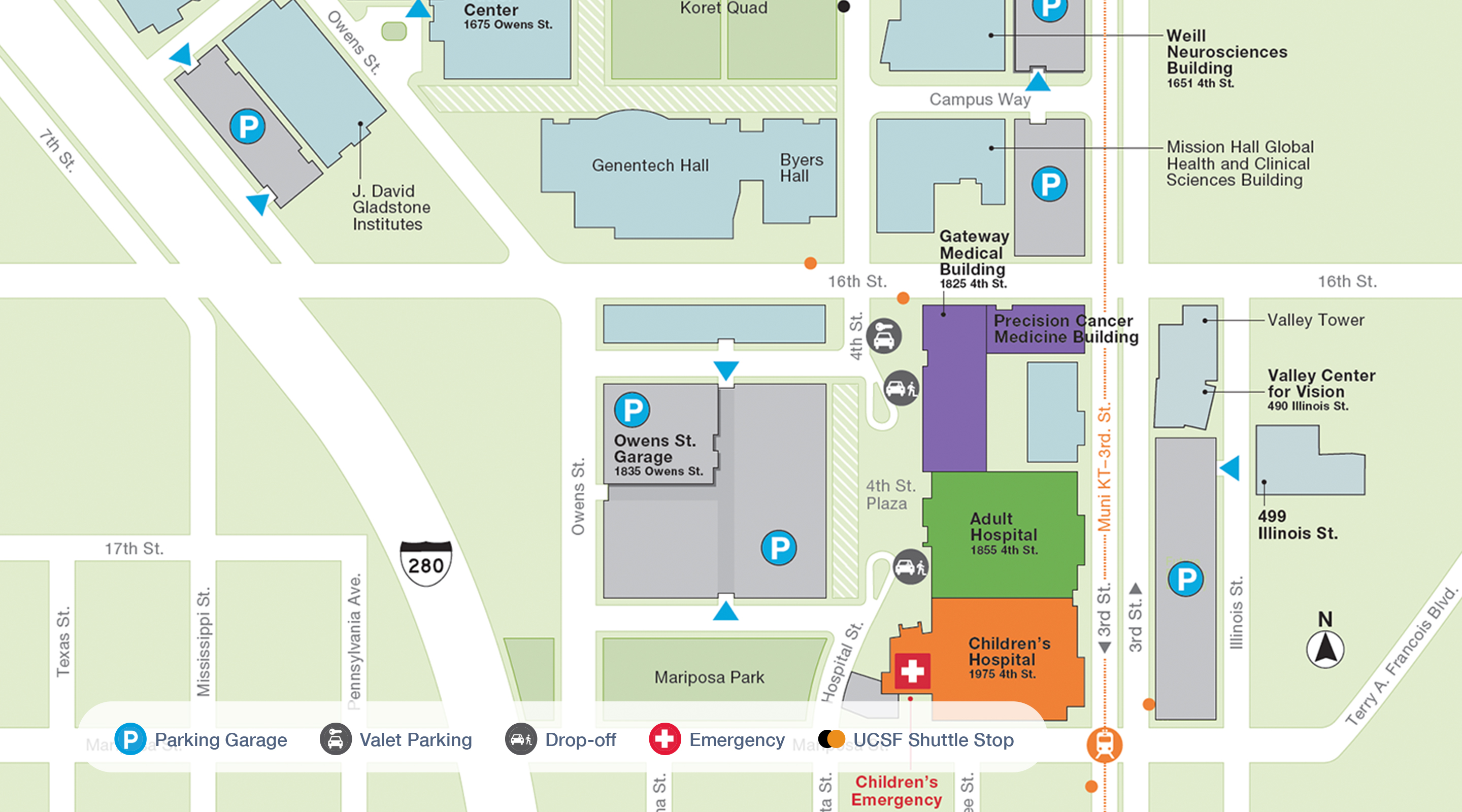 Parking & transportation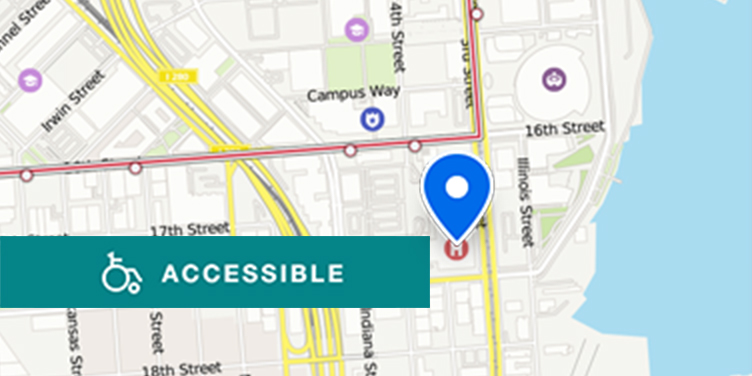 Muni Route: 22 Fillmore
18th St. & Minnesota St.
Tennessee St. & 18th St.
18th St. & 3rd St.
View bus route
Translation, please
We have interpreters for Cantonese, Mandarin, Spanish, Russian, American Sign Language and more.
Request an interpreter