Our Laurel Village location is home to a UCSF primary care clinic that sees patients of all ages. This means you and your child can both get medical care in one convenient place.
Pediatric patients – from newborns to teens – come to Laurel Village for well-child appointments, treatment of short-term and chronic illnesses, urgent care and more.
Getting here
Situated in the Laurel Village shopping district, this location is served by several Muni lines and by the free UCSF shuttles that connect with other UCSF locations in San Francisco and with the 16th Street BART station.
You can find metered parking along California and Sacramento streets, and there are pay parking lots nearby.
Eating options
You'll find plenty of choices for food and coffee in this busy shopping area.
Appointments and more
To make an appointment for your child, call us at (877) 822-4453.
To call or fax the primary care clinic directly or to see clinic hours, scroll down to "Our services."
To find out more about the clinic, click on its name.
Parking and transportation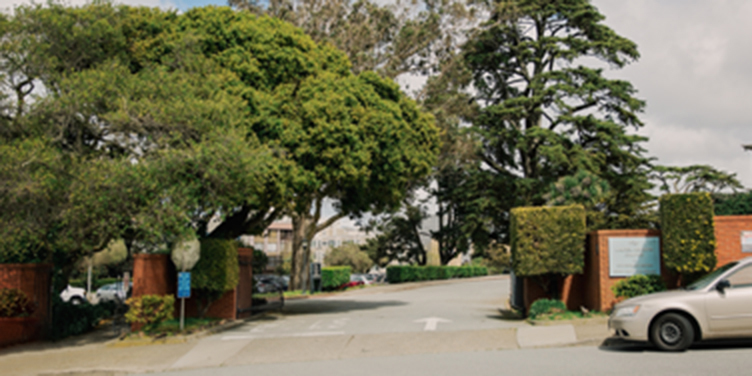 California Street surface lot
3333 California St.
San Francisco, CA 94118
Weekdays: $4/hour | $28/7 hours | $32 daily max, $7 w/ disability placard | prices vary evenings and weekends
Open 24 hours
Get Directions
Learning never stops
Our classroom and bedside classes help kids get credit and keep learning during treatment.
See our school program