UCSF patients of all ages have access to a full range of primary care services at our two clinics in China basin. For pediatric patients, we provide preventive care and immunizations, treatment of short-term and chronic illnesses, same-day urgent care appointments, video visits and more.
Getting here
You'll find us near the UCSF Mission Bay campus.
Paid parking is available in the China Basin parking garage at 920 Third Street. Public transit options that bring you close to our door include Caltrain and multiple Muni lines.
To travel between China Basin and Mission Bay, you can take our free jitney.
How to ride the jitney
Mission Bay – China Basin Jitney (on demand)
Operates Monday to Friday, 8 a.m. - 4:45 (except UC holidays).
Call (415) 476-4646 for pickup at Mission Bay or China Basin.
The China Basin drop-off and pick-up spot is at the San Francisco public library on Fourth Street, one-half block from our primary care clinics at 185 Berry Street.
Eating options
There are lots of restaurants and cafes nearby, within easy walking distance.
Appointments and more
To make an appointment for your child, call us at (877) 822-4453.
To call or fax our China Basin clinic directly, find it on the map, below. Click on the arrow under the clinic name to see contact numbers.
To find out more about the clinic, click on its name.
Parking and transportation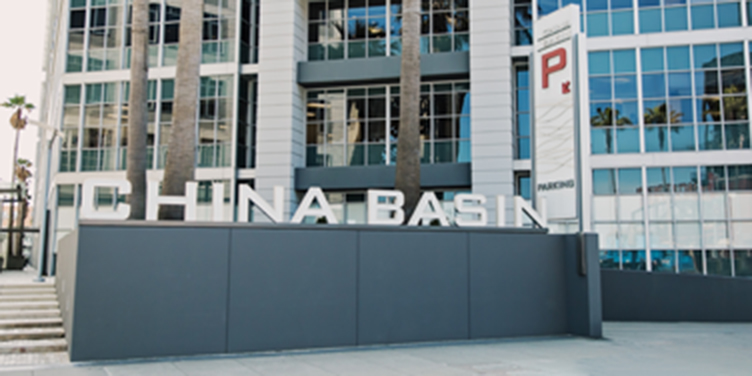 China Basin Parking Garage
920 3rd St.
San Francisco, CA 94107
$5/20 minutes | $25 daily max
M-F, 6 a.m. - 10 p.m.
Get Directions
Tender wagging care
Our therapy dogs spread joy and smiles at the bedside and throughout the hospital.
Visit Child Life services