UCSF at Mount Zion welcomes you to our pediatric clinics. These include pediatric primary care and dermatology, adolescent and young adult care, and more. The Osher Center for Integrative Health and Cancer Genetics and Prevention Program – which serve the whole family – are also at Mount Zion.
For a complete list of UCSF pediatric clinics at Mount Zion, scroll down to "Our services."
Getting here
MUNI bus routes and free UCSF shuttles connect Mount Zion with other UCSF locations in San Francisco and with the 16th Street BART station.
If you arrive by car, you can park nearby in the UCSF garage or in a public parking lot with hourly rates and a daily maximum. We also offer valet parking at most of our facilities at the standard parking rate.
Eating options
At Mount Zion, a coffee vendor and cafeteria-style cafe are open on weekdays, and food vending machines and microwave ovens are available 24 hours a day. You'll also find a variety of restaurants and cafes within a few blocks of the hospital. Get recommendations for where to eat at Mount Zion and in the area.
Appointments and more
To make an appointment for your child, call us at (877) 822-4453.
To call or fax a Mount Zion clinic directly, scroll down to "Our services." Then click on the arrow under the clinic name to see contact numbers and hours.
To find out more about a particular clinic, click on its name.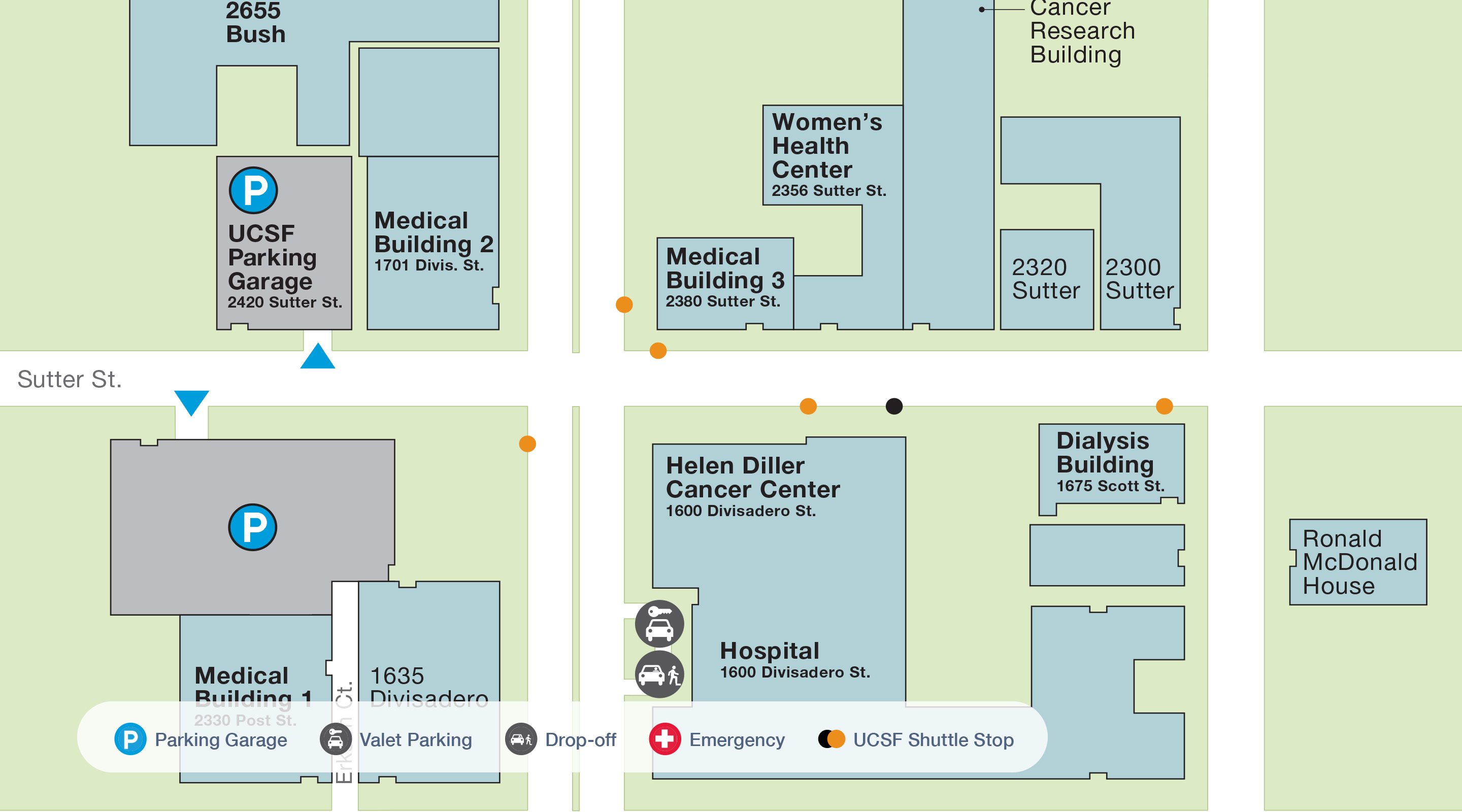 Parking and transportation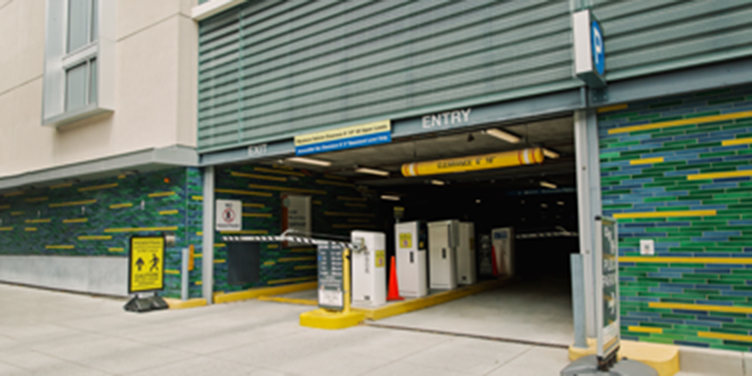 UCSF Garage
2420 Sutter St.
San Francisco, CA 94115
$7/hour | $30 daily max, $7 w/ disability placard
M-F, 7 a.m. - 8:30 p.m.
Get Directions
Divisadero Street Garage
1635 Divisadero St.
San Francisco, CA 94115
$2/15 minutes | $28 daily max, $7 w/ disability placard
M-F, 5:30 a.m. - 9 p.m.
Get Directions
Saving future lives
500+ UCSF investigators are researching cures for hundreds of childhood and adult diseases.